Commercial Public Address System
THE CHALLENGE
Covanta Hillsborough, Inc. is a resource recovery facility located near Tampa, FL, that converts solid waste to clean renewable energy. Ken Defreitas, the company Lead Technician, contacted Visiplex looking for a replacement to an old and failing wired outdoor PA system. He needed a wireless solution that was extra loud, had to have weatherproof outdoor speakers, and the ability to access the main base station in the control room with by phone for field supervisors. He also needed the system to be expandable so more speakers could be added later, and easy enough that it can be maintained by the facility electrician.
THE SOLUTION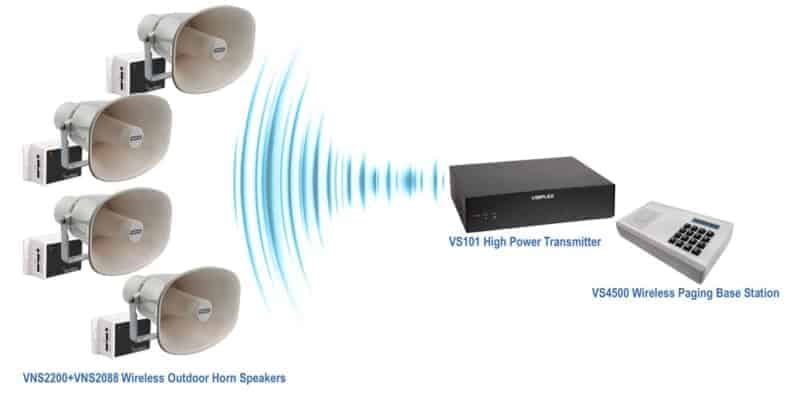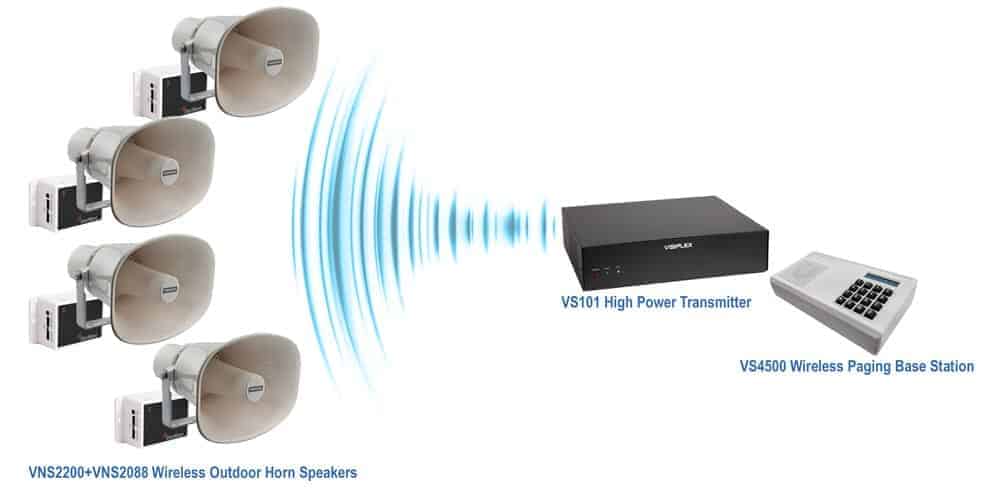 Visiplex's solution to Covanta's requirements consisted of: VS4500 wireless paging base station for the control room, VS101-40 high-power transmitter for complete facility-wide RF coverage, 8 VNS2200 wireless, outdoor PA speaker controllers with weatherproof NEMA enclosures, each driving VNS2088 high-power horn speakers to provide facility-wide overhead voice messaging capabilities.
The VS4500 base station included an integrated VS3003 upgrade, which provides dial-in telephone access to field supervisors for instant, remote overhead paging capabilities.
The proposed system is fully wireless, eliminating costly wiring between different facility areas, needing only an AC outlet for each controller to operate. The total cost of the complete system was approximately $9,700.
THE RESULTS
The Control room can now provide instant, clear voice alerts to all employees during emergency situation and everyday activities.

A powerful array of Outdoor Public Address horn speakers providing full audio coverage throughout the facility.

The system is easy to install and is fully maintained by local facility electricians.

Completely expandable system allowing for outdoor PA speakers to be easily added or relocated.
All copyrights belong to their respective owners. Images and text owned by other copyright holders are used here under the guidelines of the Fair Use provisions of United States Copyright Law.