Visiplex's wireless paging systems helps you reach people across your facility for emergency notification and mass communication, keeping everyone safe, informed and helps running your business more efficiently.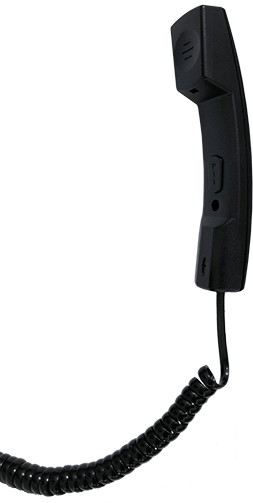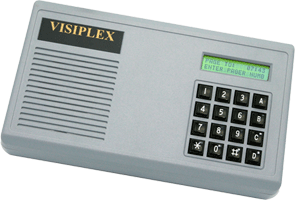 Wireless Indoor/Outdoor
Public Address Speakers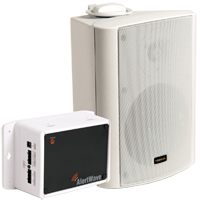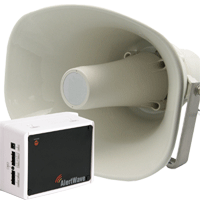 Desktop Paging Base Station that can wirelessly send voice messages to indoor/outdoor PA speakers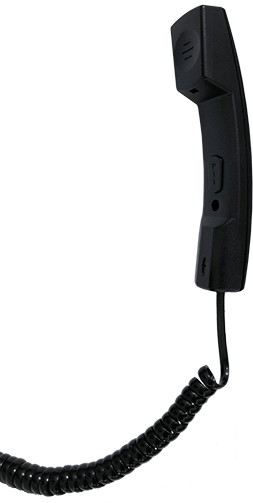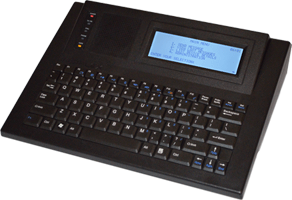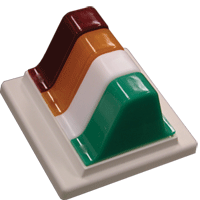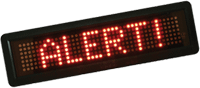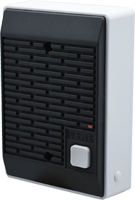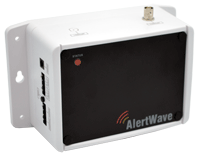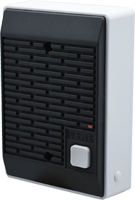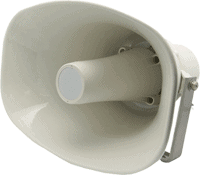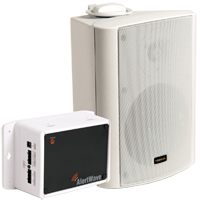 Wireless Paging Base Station for voice & text messaging, remote activation and two-way communications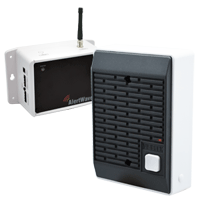 Wireless Indoor/Outdoor
Public Address Speakers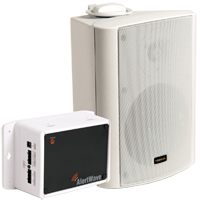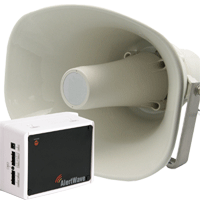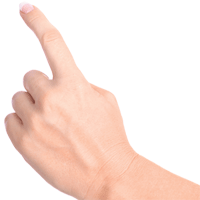 A wall-mount intercom paging station that can wirelessly send live voice messages to indoor/outdoor PA Speakers with a push of a button!
Wireless Paging System for Instant Voice Messaging and Emergency Notifications
Provide voice paging and instant messaging throughout your facility, regardless of size

Send emergency notifications quickly and easily from a main console or over the phone

Enhance safety with automated weather alert messaging and emergency panic button stations

Easy system expansion, relocation and cost-effective wireless installation

Add wireless LED message boards, strobe lights and sirens to improve safety and efficiency
Add, Replace or Upgrade your existing Paging System
Replace an old, non-functioning PA system without running wires

Add indoor/outdoor wireless speakers to an existing Public Address system

Expand an existing PA system into other buildings without running wires

Upgrade your current PA system to include pre-programmed messaging and break-bell schedule
Case Studies:
Visiplex offers a variety of paging systems ranging from a simple stand-alone PA system to a fully networked system with multi-user configurations to match any indoor/outdoor overhead paging and text messaging applications. These wireless paging systems can be programmed to activate and communicate with each wireless paging receiver individually or as part of multiple paging zones.
The simplest way to implement a Public Address paging system is by using a wireless intercom paging station that provide the user with the ability to make live voice announcements to wireless PA speaker or group of speakers, with a push of a button.
Other wireless paging solutions offered by Visiplex, are based on a central paging base station that can provide voice communication with wireless indoor/outdoor PA speakers, initiate automated emergency alerts, send text messages to LED message boards and pagers, activate wireless strobe lights & sirens, generate weather alerts, provide background music playback and more.
These modular paging systems can function with multiple indoor/outdoor zones to provide the flexibility of notifying the whole building, a selected zone or a specific PA speaker individually. In addition, they can provide security and key personnel with instant silent, digital messaging during emergency situations, and interface with local fire alarm, building automation and security systems.
All Visiplex system components use UL approved parts and are compliant with NFPA-72 2010 standards, Department of Defense United Facilities Criteria (UFC), speech intelligibility (STI-PA) standard 2003 IEC 60268-16, Federal Emergency Management Agency (FEMA), OSHA and ADA standards and codes. Visiplex is an authorized government supplier (GSA listed).