School Intercom System
THE CHALLENGE
Our Lady of Sorrows Academy is a four-building campus in Phoenix, AZ. Dominic Demark, the school treasurer, stated that they are looking for a PA system for overhead paging, two-way intercom communications with classrooms, schedule-based bell alerts, and a synchronized clock system that can be integrated with the current bell system. It needs to be cost-effective, have no cabling or trenching between buildings, self- installation ability, be modular/expandable to match future campus growth, and have minimal maintenance needed. The ideal system would be one that can integrate all the required tasks of a PA, intercom, bell, and clock system.
THE SOLUTION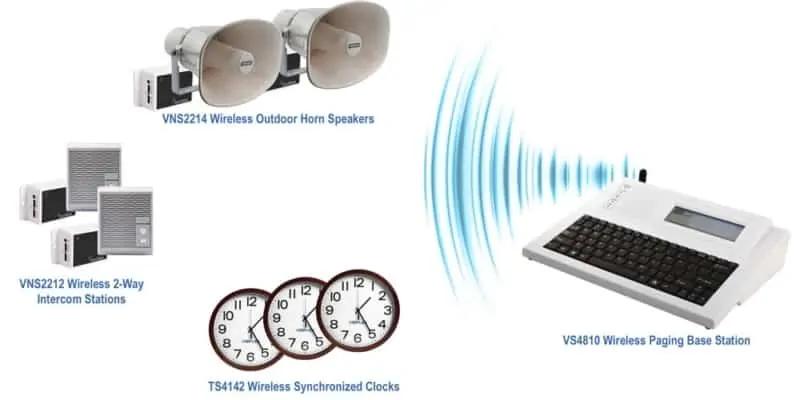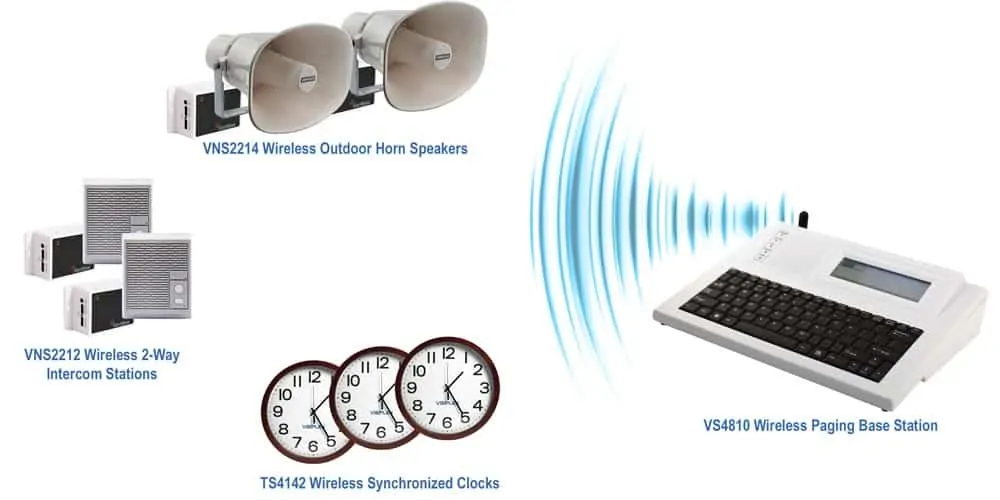 Visiplex proposed a wireless system solution tailored to the school's specific needs. It consisted of a master VS4810 paging base station for the main office, 14 classroom VNS2212 intercom stations, two VNS2214-8 wireless horn speakers for the schoolyard, and 16 TS4142 synchronized clocks. To keep the system within the limited budget, the classrooms' intercom stations are multi-functional, including two-way communication between the classroom and the main office, PA voice messaging for emergency and daily announcements, and even class bells. The central base station also runs the clocks throughout the school and keeps the bells synchronized to one accurate time.
The proposed system is fully wireless, eliminating the need for costly wiring between the different buildings and needing only an AC outlet for the wireless intercom stations and PA horn speakers to operate. The total cost of the proposed system was less than $12,000.
THE RESULTS
Each classroom can now initiate a two-way voice communication with the main office.

The main office can also initiate a voice message to a specific classroom or all classrooms and school yard area, for emergency alerts and daily announcements.

All class bells are now fully synchronized with clocks and initiated automatically according to a customized bell schedule.

The installed system is fully expandable, and speakers/intercom stations can be added or relocated easily.
All copyrights belong to their respective owners. Images and text owned by other copyright holders are used here under the guidelines of the Fair Use provisions of United States Copyright Law.