Wireless PA Systems
URGENT VOICE NOTIFICATION

Wireless PA Speaker System Features:
Visiplex Wireless Public Address Systems help you reach people across your facility for emergency notification and mass communication. The wireless system helps keep everyone safe and better informed while running your business more efficiently. Visiplex offers all the components needed to build a new PA system or expand an existing one: paging base stations with radio transmitters, indoor/outdoor wireless PA speakers, remote access using a phone or a 2-way radio, and wireless panic buttons to activate pre-recorded voice messages. Visiplex wireless PA systems offer easy expansion, relocation, and cost-effective installation.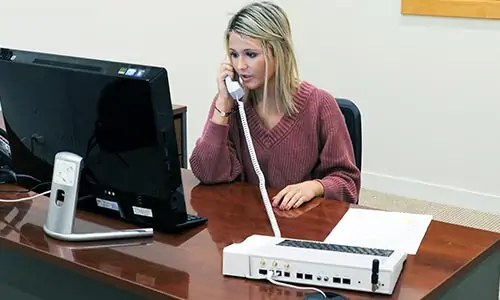 Wireless Paging Systems for Voice Messaging & Emergency Alerts
Using its integrated handset, a desktop microphone, or remotely over the phone, a Visiplex wireless paging base station helps you reach people across your facility for emergency notification and mass communication. This wireless PA system can initiate voice announcements to a multi-building campus, a single building, a selected floor, or a specific room/zone.
Wireless Panic Button Activation of Pre-Recorded Voice Messages & Alerts
Wireless Panic Buttons can instantly activate the PA system to broadcast pre-recorded voice messages or tone alerts, helping keep everyone safe and informed. Visiplex offers a variety of wall-mounted and portable wireless panic buttons to match your emergency notification planning needs.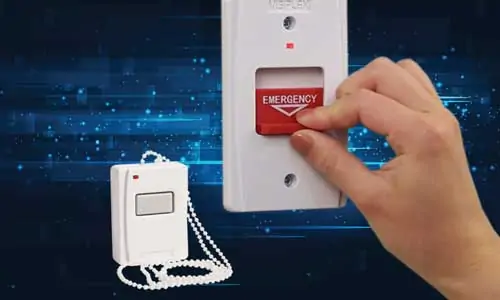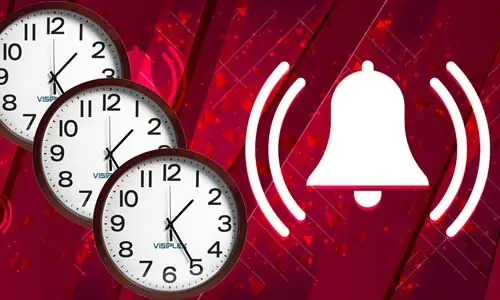 Break Bell Alerts using Outdoor/Indoor Wireless PA Speakers
Visiplex Wireless PA Systems can implement a user-programmable daily event schedule to initiate break bells, shift changes, or safety alerts. By utilizing the same Visiplex indoor/outdoor wireless PA speakers throughout your facility, the break bell feature can provide improved productivity and efficiency.
Comparing Visiplex Wireless Technology to VoIP
Voice over IP, also known as VoIP, is the technology that uses the local network (wireless or wired) to make voice calls and limited public announcements. The main advantages of this type of system are the low cost and the ease of system expansion (when wireless). If you are considering using VoIP for PA voice messaging, you must be aware of the disadvantages. These make using this technology problematic and even catastrophic for your business when you need it the most. Some of the disadvantages are:
Bandwidth Dependency – Using the local network as an infrastructure for PA voice messaging makes it prone to poor audio quality and even malfunction when the local network is busy with multiple user downloads, chats, emails and so forth.

Power Dependency – VoIP hardware needs power for it to work. If there is a power interruption, you would not be able to use your phone. Using a UPS (Uninterruptible Power Supply) will not help beyond a few minutes.

Network Connectivity – Since VoIP depends on your network connection, if the connection goes down, due to network router failure, traffic overload or wiring issues, your phone lines will go down as well.

Security – As with any other network based technology, security is a main concern with VoIP communication. The most prominent security issues over VoIP are viruses and malware, denial of service, spamming, call tampering and phishing attacks.

Voice Intelligibility – Most VoIP systems utilize IP phones & speakers as a way of communication. Given their limited size and audio capabilities, these devices cannot perform the task of broadcasting a loud and clear PA voice announcement, especially in larger areas.