JCC of Greater New Haven Wireless Emergency Notification System
THE CHALLENGE
The JCC of Greater New Haven is a community center located in Woodbridge, Connecticut that provides services and programs to the local Jewish community. Scott Cohen, the JCC executive director, was in need of an indoor/outdoor emergency notification system that would cover the whole facility. The main goal was to improve safety and overall efficiency with a system that can offer instant emergency audio-visual alerts, daily PA voice paging and public text display, remote phone access, easy installation and simple operation.
THE SOLUTION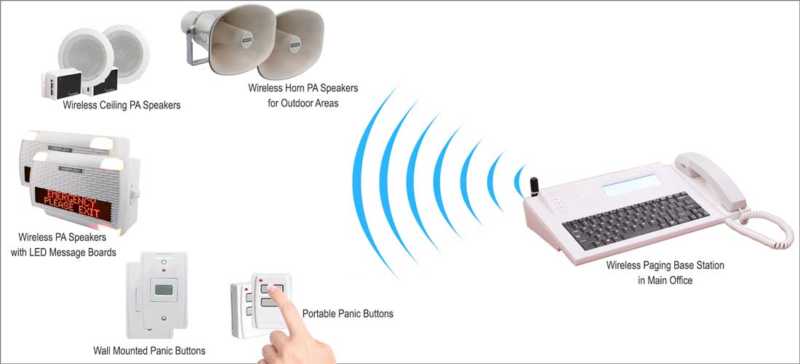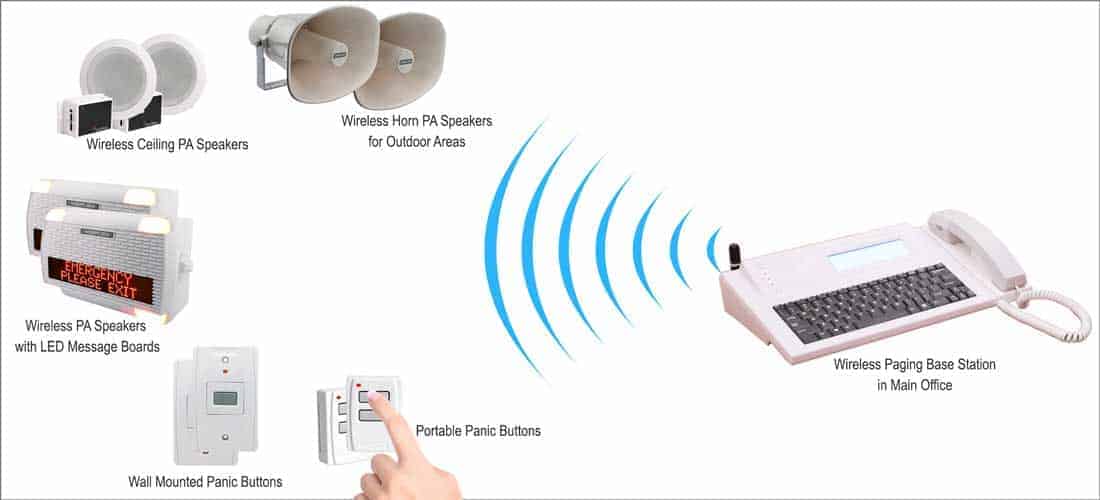 Visiplex proposed a solution that consisted of a VS4810 wireless paging base station for the main office, a VS101-40 high-power transmitter for complete building RF coverage, 52 VNS2640 wireless PA speakers with beacon lights & integrated LED message board displays for the indoor areas, 5 VNS2214-1 wireless ceiling PA speakers, 8 VNS2204-8 wireless PA horn speakers with beacon lights for the outdoor areas, 6 CT-151 wall mounted panic buttons and 12 CT-102 portable wireless panic buttons that can instantly initiate pre-programmed voice messages.
Included with the wireless base station was a telephone line interface for overhead paging and instant activation of pre-programmed voice messages from any phone.
The proposed system was fully wireless, eliminating the need to run costly cabling, and only requiring an AC outlet for each wireless PA speaker or beacon light to operate. The total cost of the complete system was approximately $32,500.
THE RESULTS
Emergency alerts and daily PA announcements can be initiated from the main office to specific rooms, zones or entire indoor/outdoor areas.

Security and authorized staff members can use panic buttons to initiate a facility-wide alert within seconds.

Public text messages and time information can be displayed across the facility.

Overhead paging announcements and instant public alerts can be made over the phone.

Fully expandable system allowing for indoor/outdoor PA speakers to be easily added or relocated.
All copyrights belong to their respective owners. Images and text owned by other copyright holders are used here under the guidelines of the Fair Use provisions of United States Copyright Law.