Military Base Intercom System
THE CHALLENGE
Tyndall Air Force Base is a military facility located in Panama City, FL., with 4,400 personnel. Fifth-generation Staff Sergeant Jordan Massey, the purchasing officer, contacted Visiplex looking for an independent, stand-alone, two-way voice communication system for offices and entry doors in two administration buildings for secure communications. In addition, the system should require no cabling or wiring and minimal mounting and installation.
THE SOLUTION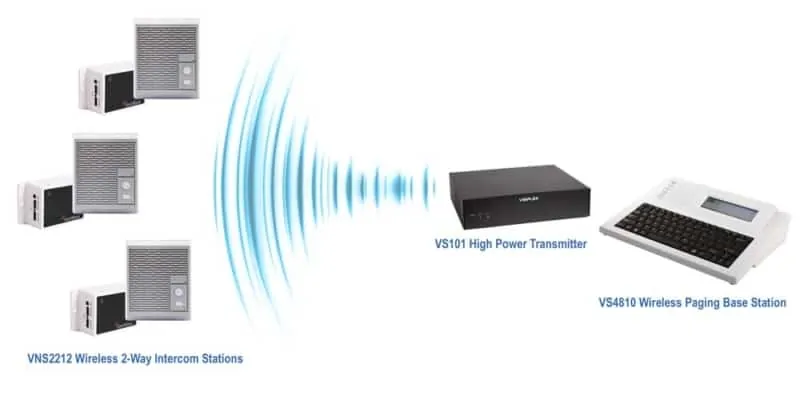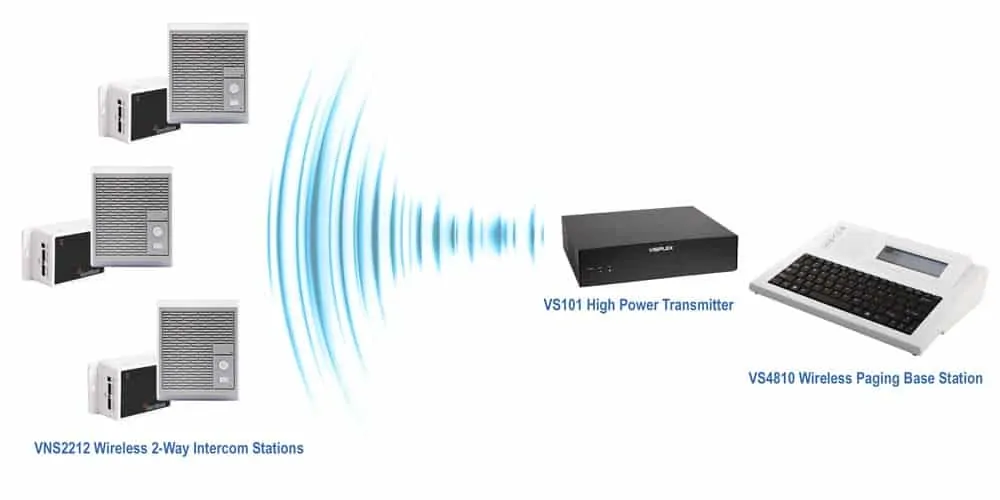 Visiplex provided a system specifically tailored to Jordan Massey's intercom communication needs. It consisted of a master VS4810 two-way intercom base station for the Security Desk, a VS101-25 paging transmitter to provide complete RF coverage throughout the administration buildings, and 11 VNS2212 two-way voice intercom stations for the building's offices.
The offices' intercom stations are multi-functional, including two-way communication between the office and the security desk, and can also be used for PA voice messaging and daily announcements.
The proposed system is fully wireless, eliminating the need for costly wiring between the different building's offices and the security desk, needing only an AC outlet for the wireless intercom stations to operate. The total cost of the proposed system was approximately $5,500.
THE RESULTS
The security desk can now initiate a two-way voice communication with individual office personnel.

Building entry doors are secured and visitors are verified before entering the building, improving the overall clearance process.

Instant, secured voice communication is now available for the security desks.

The installed system is fully expandable, and offices' intercom stations can be easily added and/or relocated.
All copyrights belong to their respective owners. Images and text owned by other copyright holders are used here under the guidelines of the Fair Use provisions of United States Copyright Law.