Emergency Notification System
Visiplex's Wireless Emergency Notification System helps you reach people across your facility during emergency situations, for instant audio/visual alerts and mass notification messaging, keeping everyone safe, protected and informed.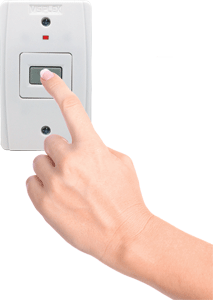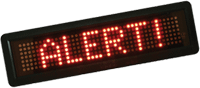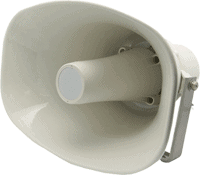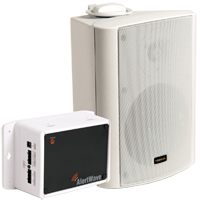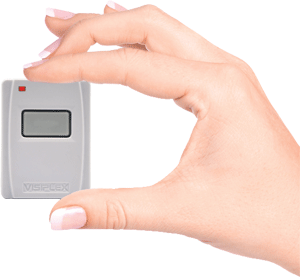 Basic emergency notification solution can utilize a wireless call stations and panic buttons to initiate pre-programmed voice/tone alerts, LED signboards messaging and other audio-visual notifications.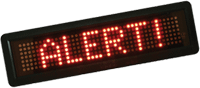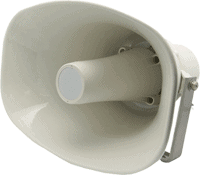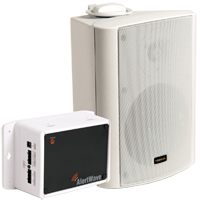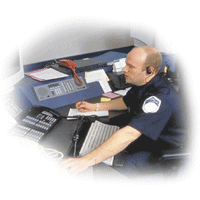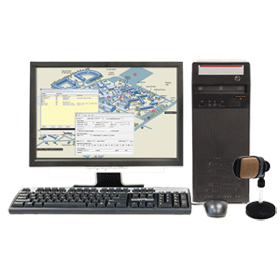 Wireless emergency call stations or personal panic buttons can be utilized across the facility to initiate an alert from the main control center.
Using a PC based control center, pre-programmed or live voice messages can be instantly sent to wireless indoor/outdoor speakers, LED message boards and other audio-visual notification devices.
Emergency Notification System for Instant Voice Alerts and Mass Notifications
Provide voice paging and instant emergency alerts throughout your facility, regardless of size

Send emergency notifications quickly and easily from a main console or over the phone

Enhance safety with automated weather alert messaging and emergency panic button stations

Easy system expansion, relocation and cost-effective wireless installation

Add wireless LED message boards, strobe lights and sirens to improve safety and efficiency
Add, Replace or Upgrade your existing emergency notification System
Replace an old, non-functioning system without running wires

Add indoor/outdoor wireless speakers to an existing PA system

Expand an existing PA system into other buildings without running wires
Visiplex's AlertWave™ is the premier solution for wireless emergency notification system applications, providing an effective means of audible and visual alerts for virtually any facility, regardless of size. This emergency notification system eliminates the need to rely on costly outside, subscriber-based services that may still operate by slow and ineffective phone, text or e-mail technologies.
In the event of an emergency situation such as severe weather, natural disasters, civil emergencies or acts of terror, an emergency notification system is a must. College campuses, schools, commercial plants, industrial complexes, residential communities, government facilities and military bases all demand the ability to communicate with the masses.
Through instant, well-directed live or pre-recorded voice messages, the AlertWave™ mass notification system instructs people on how to react to a variety of emergency situations.
Visiplex's wireless emergency notification system can operate as a stand-alone unit or be integrated with other existing facility systems such as fire alarm, access control, biological and chemical detection, PA system and more.